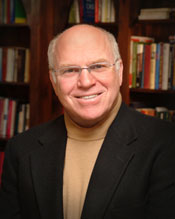 Stew Bolno
Interpersonal Effectiveness Consultant


(Leadership/Management/Sales)

Seminar Leader


(Leadership/Management/Sales)

Professional Speaker
Executive Coach
MBA - Management
EdM - Adult Educational Processes
College Professor


(past experience)

Business Executive


(past experience)
About Stew Bolno
Stew Bolno is a political consultant and conservative thinker who advises politicians how to formulate and deliver messages designed to win elections. He has adapted business and leadership principles that are essential for engaging, influencing, and persuading voters.
He has advised politicians and business leaders to help them sell their ideas, build teams, and strengthen their leadership effectiveness.
As a Republican nominee for the United States Congress in 2004, Stew had the opportunity to test his concepts in his own political campaign. "We knew running in a historically Democratic and urban district that there was little chance of victory," says Bolno. "But it was a unique opportunity to test what types of political speech, thoughts, and words work best."
With over 20 years of consulting experience as a trainer, communications coach, and seminar leader, Stew has had the opportunity to "walk the talk." For more information on Stew Bolno, visit www.stewforcongress.com.
Stew helps candidates increase self-awareness, expand behavioral flexibility, develop the ability to communicate more effectively, improve speaking skills, and minimize personal liabilities. "By applying timeless tactics of communication, even a conservative can learn how to touch the hearts (Ronald Reagan) - not just the minds - of people," says Bolno. "This, in turn, increases the loyalty and commitment of the voter."