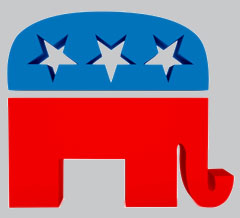 Five Fundamental Truths About Political Persuasion
People are different. A one-style-fits-all approach doesn't work.
It's not what you say -- nor even how you say it -- but how people hear you that matters most.
People are influenced by feelings as much as they are by facts.
When it comes to personality, flexibility will be more effective than rigidity.
Even your strongest personality characteristics can come across as weaknesses to some people.
Become a Winning Candidate
Master powerful communication skills
Political Persuasion Consultants (PPC) teaches Republican and Conservative candidates communication skills designed to win elections. Our approach enables candidates to set clear objectives, build a detailed communication strategy, and become an impressive and persuasive campaigner.
In order to win elections, it is necessary to develop a voter-centered approach when making speeches, speaking in small groups, campaigning door-to-door, or merely shaking hands with individuals.
Emotions matter. Unless the candidate is able to make a connection with the voter, the message sent will have minimal impact. The message needs to be personal, believable, and persuasive.
The PPC methodology provides the tools to help candidates:
Clarify their vision and mission
Broaden their behavioral flexibility
Speak words and phrases that are memorable to the voter
Increase their ability to be comfortable and effective in any environment
Engage individuals in conversation
Improve listening skills
Engender trust from others